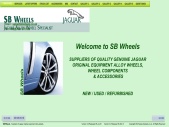 SB Wheels suppliers of genuine Jaguar original equipment alloy wheels - new, used or professionally refurbished. Available for all Jaguar XJ, XK, XF, F Type, X Type and S Type models.
Visitors: 36352 | Last update: 02/28/2018 05:53:59

Visitors: 137 | Last update: 11/02/2010 05:58:34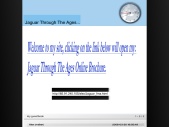 See my new Online Brochure built on flash pro....
Visitors: 4 | Last update: 03/20/2008 04:18:03