The official BSMS MedSoc website, for current, former and potential students who wish to find out more about the ongoings at Brighton and Sussex Medical School. Feel free to browse the webiste for social events, sports, societies and more!
Visitors: 10397 | Last update: 06/09/2012 02:30:40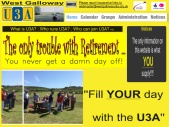 West Galloway U3A is based in Stranraer, South West Scotland. Self-help organisation for people no longer in full-time employment providing educational, creative and leisure opportunities in a friendly environment.
Visitors: 5631 | Last update: 14/10/2018 05:18:30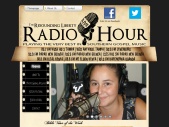 The Resounding Liberty Radio is a southern gospel music program that airs on Sunday afternoons on 88.5 WMNF HD2 | 1620 WXBL from 4- 6PM. The Resounding Liberty Radio Hour broadcast live from Bulls Radio Studio's at the University of South Florida.
Visitors: 414 | Last update: 15/02/2016 02:27:35