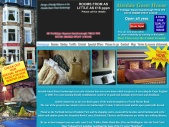 Friendly 4 Star enjoy england rated Guest House in Scarborough. Rear rooms over look the county cricket ground. Close to the north bay and a short walk to the town and south bay.
Visitors: 44659 | Last update: 05/02/2015 11:53:15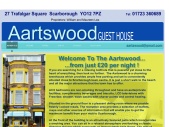 Aartswood Guest House is located in the Seaside town of Scarborough North Yorkshire.
Visitors: 13843 | Last update: 10/02/2015 09:35:48